FINE ART EDITION – Eine Galerie mit Fotografien, die als Print käuflich zu erwerben sind. A gallery of photographs available for purchase in print.
BEHIND CLOSED DOORS – Hier in dieser Galerie wird zeitgenössische Industriefotografie gezeigt. Ich sehe meine fotografische Arbeit als eine Bestandsaufnahme der Technology unseres Zeitalters. Ich versuche, detailliert zu beobachten und Sujets zu finden, die meiner Interpretation von industrieller und technischer Ästhetik entsprechen. Contemporary industrial photography is shown here in this gallery. I see my photographic work as an inventory of the technology of our age. I try to observe in detail and find subjects that correspond to my interpretation of industrial and technical aesthetics.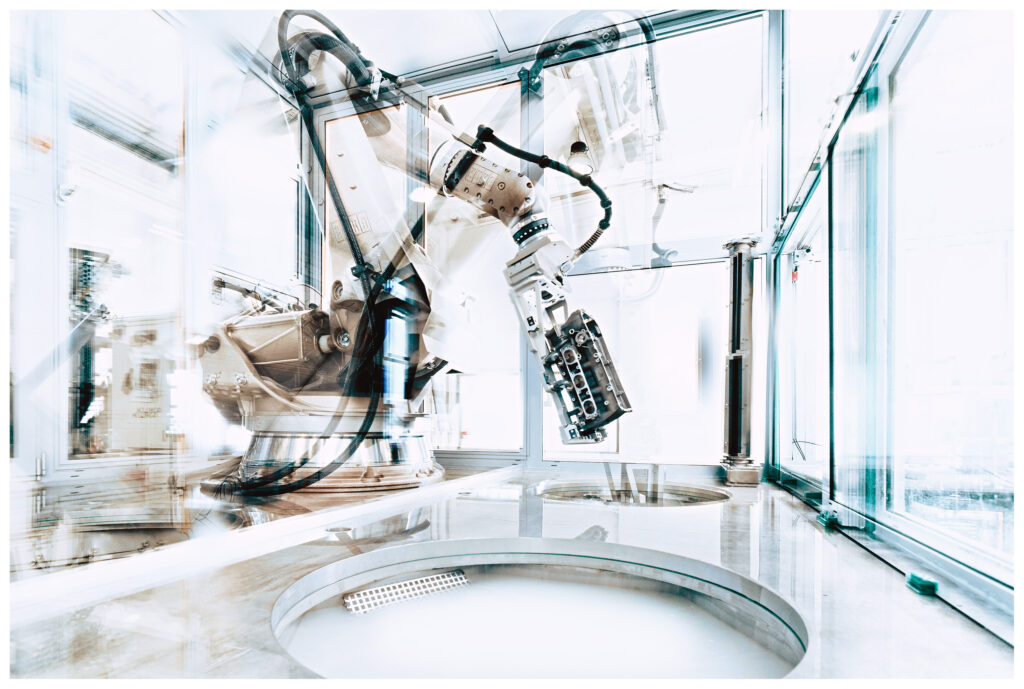 TIME SHIFT – stellt eine Erweiterung dieses Projektes dar. Wenn ich fotografiere, entstehen oft mehrere Belichtungen eines Sujets. Diese zeitlich sehr begrenzten Belichtungen eines Motivs füge ich, ähnlich analoger Mehrfachbelichtungen, zu einem neuen Gesamtbild zusammen. Also ein geographisch gut zu verortendes, aber zeitlich gedehntes Bild. Diese Überlagerungen ergeben
eine intensive und abstrahierte Darstellung komplexer, industrieller Prozesse.Time Shift – is an extension of this project. When I take photographs, I often create several exposures of a subject. I combine these very temporally limited exposures of a motif into a new overall image, similar to analogue multiple exposures. In other words, a geographically well-located, but temporally stretched image. These superimpositions result in an intensive and abstracted representation of complex industrial processes.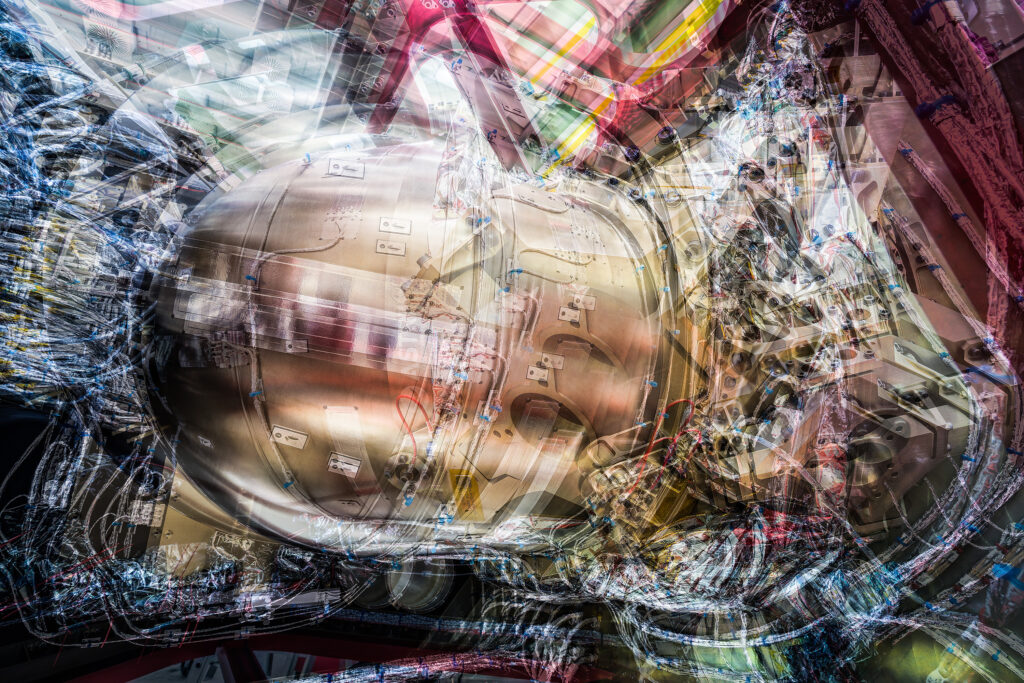 Ein Bild kaufen – diese Fotografien sind in einer limitierten Auflage und als Print, gerahmtes Bild oder aufgezogen auf AludiBond erhätlich. Das Labor WHITEWALL wickelt den Prozess und die Lieferung innerhalb der EU ab. Fragen und Details an ws@studio-schroll.de. Buy an image – these photographs are available in a limited edition and as a print, framed image or mounted on AludiBond. The WHITEWALL lab handles the process and delivery within the EU. Questions and details to ws@studio-schroll.de.
Bitte beachten Sie, dass diese Fotografien ausschliesslich für den Kunstmarkt bestimmt sind. Eine kommerzielle oder redaktionelle Verwendung ist ausgeschlossen. Please note that these photographs are intended exclusively for the art market. Commercial or editorial use is excluded.